Bayraktar TB3 - Turkey's Innovative Unmanned Aerial Vehicle Stands Out with Its Short-Range Landing-Take-Off Capability
The Baykar Bayraktar TB3 is an advanced unmanned aerial vehicle (UAV) that has been equipped with cutting-edge technology to ensure outstanding performance in combat. Developed by Turkey's renowned defence company, Baykar Defense, this armed UAV features innovative folding wings and a short-range landing-take-off capability.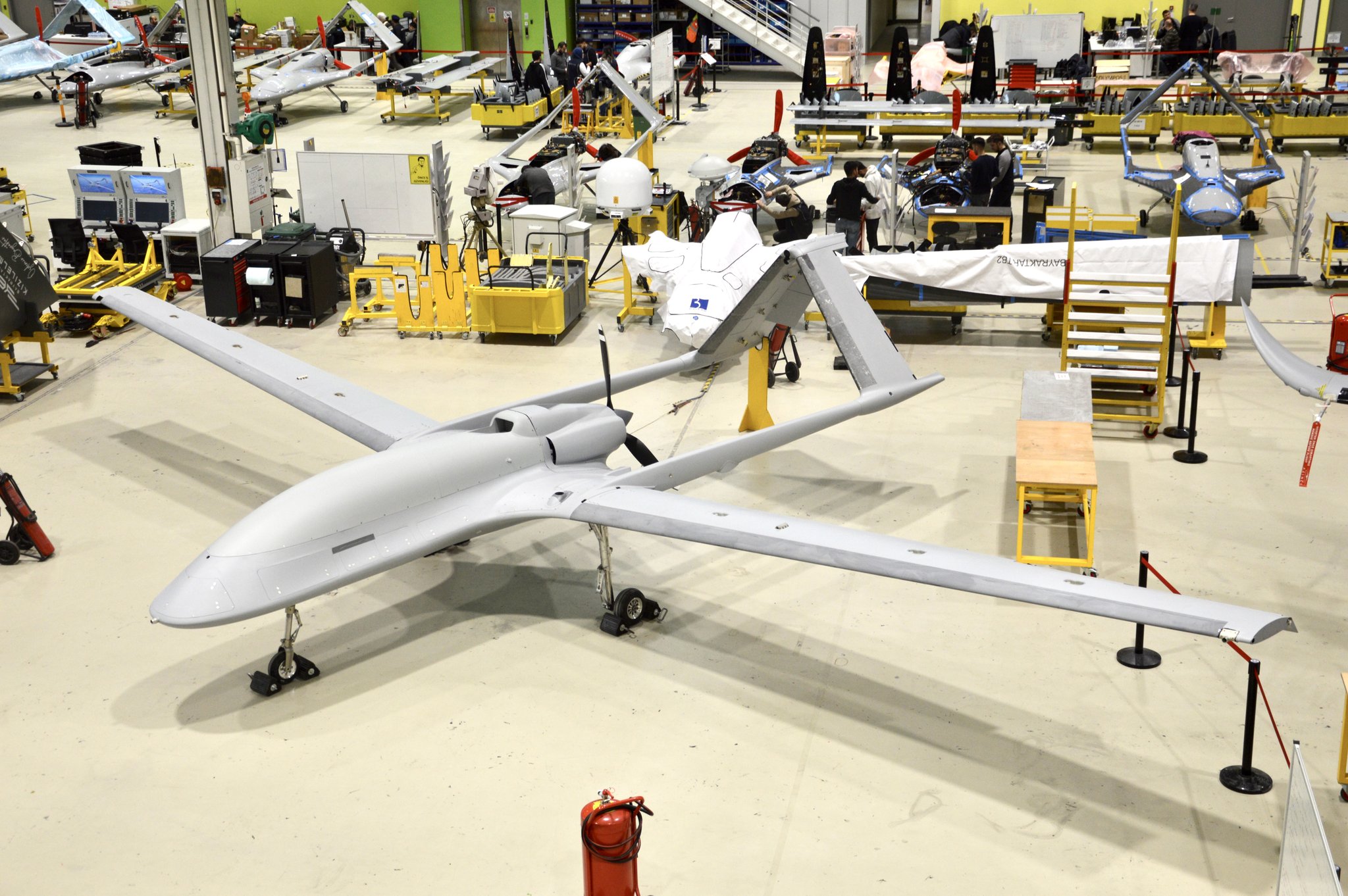 With no crew on board, the Bayraktar TB3 boasts an impressive body length of 8.35 meters, a height of 2.6 meters, and a wingspan of 14 meters. Its total takeoff weight is 1450 kg, and it has a payload weight of 280 kg. A state-of-the-art TEI PD170 engine powers the UAV.
When it comes to performance, the Bayraktar TB3 is unmatched. It has a maximum speed of 160 knots, making it highly manoeuvrable in combat situations. Its usual cruising speed is 125 knots, and it has a remarkable airtime of 24+ hours, making it ideal for long-range missions.
Overall, the Baykar Bayraktar TB3 is a highly advanced UAV that offers outstanding performance, making it a formidable asset in modern warfare. With its cutting-edge technology and innovative features, it is poised to revolutionize the way we approach aerial combat.