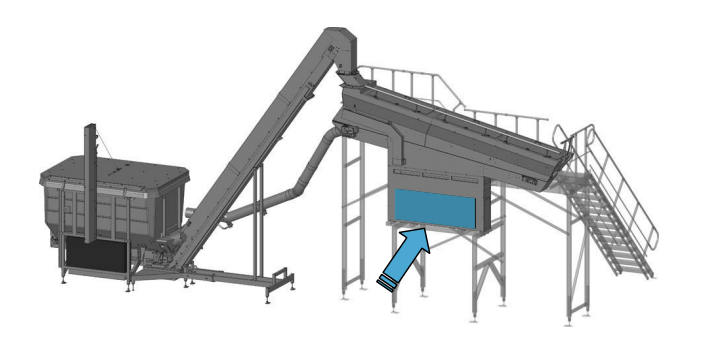 GENERAL INFORMATION
Only authorized and qualified personnel zones are allowed.
Disposal of the dead battery always according to the relevant regulation. makes.
MACHINE CONDITION
- The machine is in a stopped state.
- Touch control screen turns off
MATERIAL NEED
Piece
- Lithium batteries "CR2477N".
special tool
- electric screwdriver
PROCEDURE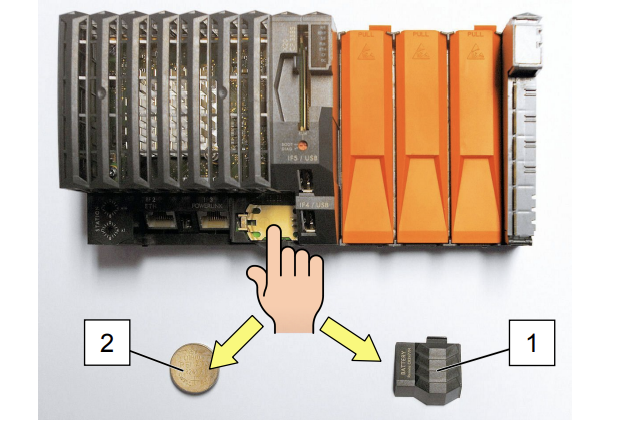 1. Remove the cover (1).
2. Identify the battery pole (2).
The i+ pole is at the top of the battery.
3. Remove the dead battery (2) with a small-head screwdriver.
4. Insert the new battery (2).
5. Replace the cover (1).
The battery has been changed.
The procedure has ended